Are you looking for a trustworthy courier partner? Learn about these common courier mistakes and how to prevent courier errors before they happen. Keep reading for help resolving seven common challenges businesses run into with courier delivery services.
1. Deliveries Arrive in Poor Condition
If your customers are frequently reporting on the poor condition of their products, this could be a sign that you need to update your packaging or switch to a different courier. You might want to research service providers to ensure they have delivery policies and guarantees.
You can also prevent this issue with quality packaging that protects your goods from damage. Use methods of boxing your products that provide sufficient insulation and protection, especially if you sell fragile goods.
2. Deliveries Are Late or Delayed
Shipping delays are sometimes inevitable and may occur because of unforeseen circumstances or sudden issues. But customers expect their products to be delivered in a timely manner. Since the courier is primarily responsible for ensuring quick delivery times, it's important to avoid common logistics problems by hiring a reliable courier.
If you're wondering how to avoid delivery mishaps, one way you can lower your risk is by making sure you have enough products in stock. If your packages frequently end up getting delivered several days after original estimations, customers will have complaints. Make sure you have your products ready to ship, especially during the busiest shopping seasons. 
Select a courier with a reputation for fast deliveries, too. You can usually find out if a courier makes reliable deliveries by checking reviews. You might even look for same-day delivery services if what you sell is time-sensitive.
3. The Courier Has Poor Service
If you select a courier mainly because of the affordable price, you could end up with poor customer service, unreliable policies and communication difficulties with your company. The best way to prevent these issues is to look for a reliable partner from the beginning. If you try to save money with a cheap courier, you could have to pay more in returns and refunds later on for attempting to cut corners in this area.
Your partner should have plenty of resources and an interest in providing a high-quality shipping service for your business. Without a reputable courier, you could end up spending more money on refunds and repairs. 
Communication is an important aspect of making deliveries. If anything happens during the process, the courier has to be able to tell customers where their orders are. With a professional customer service team from your courier, your customers may be more understanding of mistakes and delays.
Contact a representative from the courier to determine if it would be a good fit as a partner. You want to work with a staff that is helpful, friendly and willing to answer questions.
4. The Courier Is Unable to Deliver to Certain Locations
Make sure you check where the courier can complete deliveries before you commit. Some couriers are unable to deliver packages all throughout the United States. International shipping can present other issues, especially for products with restrictions that might limit their sales.
A courier being unable to deliver may be the result of having too few warehouses for storing packages. To get a good idea of the courier's range, check the location of their warehouses and headquarters. Most couriers will be transparent about their service areas because they want to avoid this issue as much as you do.
A local courier might be what you need if you mainly deliver to your surrounding area. This is one way you can save on the costs of shipping without sacrificing the quality of the service. If you want to offer same-day delivery or 24-hour shipping, make sure these services are possible.
5. Delivery Instructions Are Ignored or Unclear
The courier should have well-trained employees who know how to handle packages with special conditions. The employees should carefully follow delivery instructions on the packaging such as:
Handling products that are fragile with care.
Keeping boxes that need to be upright in the correct position during transit and delivery.
Placing the package where the customer prefers.
Asking for a signature for the delivery to be completed when needed. 
Make sure the delivery instructions are available for your courier. If your goods have any special delivery instructions or circumstances that would require careful handling, let your courier know. You want to tell them ahead of time so they can do their best to make timely and secure deliveries.
6. Items Aren't Properly Packaged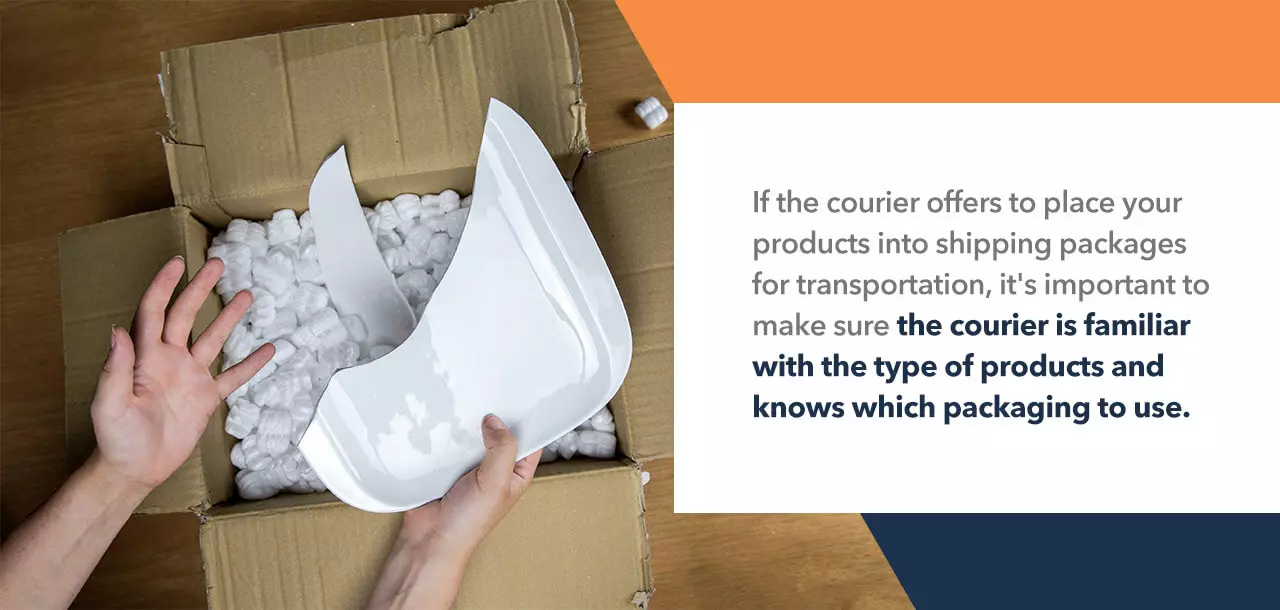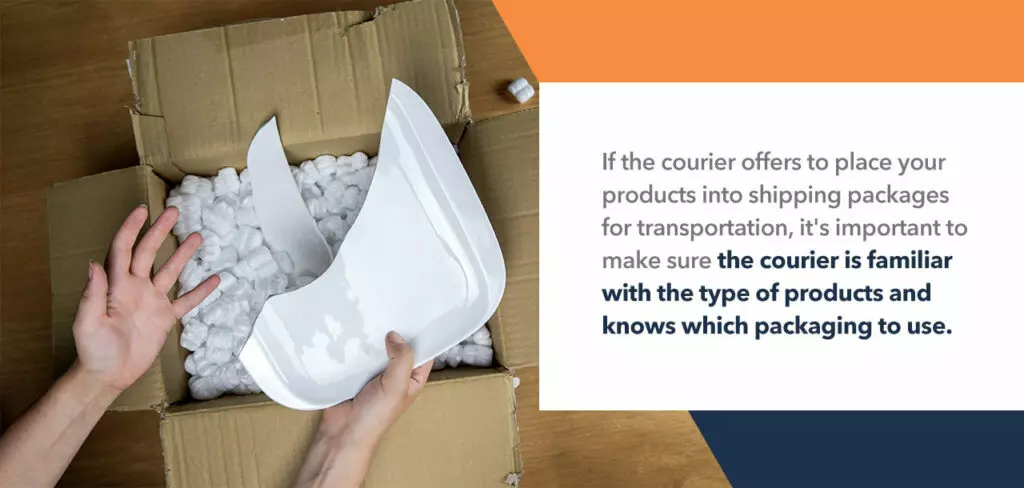 If the courier offers to place your products into shipping packages for transportation, it's important to make sure the courier is familiar with the type of products and knows which packaging to use. Packaging that fits products poorly can lead to issues. The type of packaging used can also affect the costs of shipping.
Larger boxes require more bulky packing to keep products secure and are more expensive to ship. It's best to get a third-party service that uses custom packaging to snugly fit your products, or package your own products to avoid this problem. Boxes should be large enough for the product and have a stable amount of packaging.
If you do need packaging services, consider a courier service that offers white-glove delivery. Courier employees often receive special training to learn how to handle sensitive items.
7. Missing Details Cause Transportation Errors
If you include the necessary information about your products and deliveries, your courier should be able to complete the delivery process effectively. When the courier is missing some information, it's much better to work with a partner willing to contact you directly instead of making estimations that could be wrong.
Details such as the total weight of your packages will affect transportation costs. Make sure you have confirmation of the overall costs and know that you're paying for the correct services. 
Another important detail is the delivery address, which your courier and delivery crew should always be professional about checking and double-checking.
On rare occasions, customers might list the wrong address, but they will usually inform you if this happens. Let your courier service know the correct address in these instances to help ensure a smooth and correct delivery.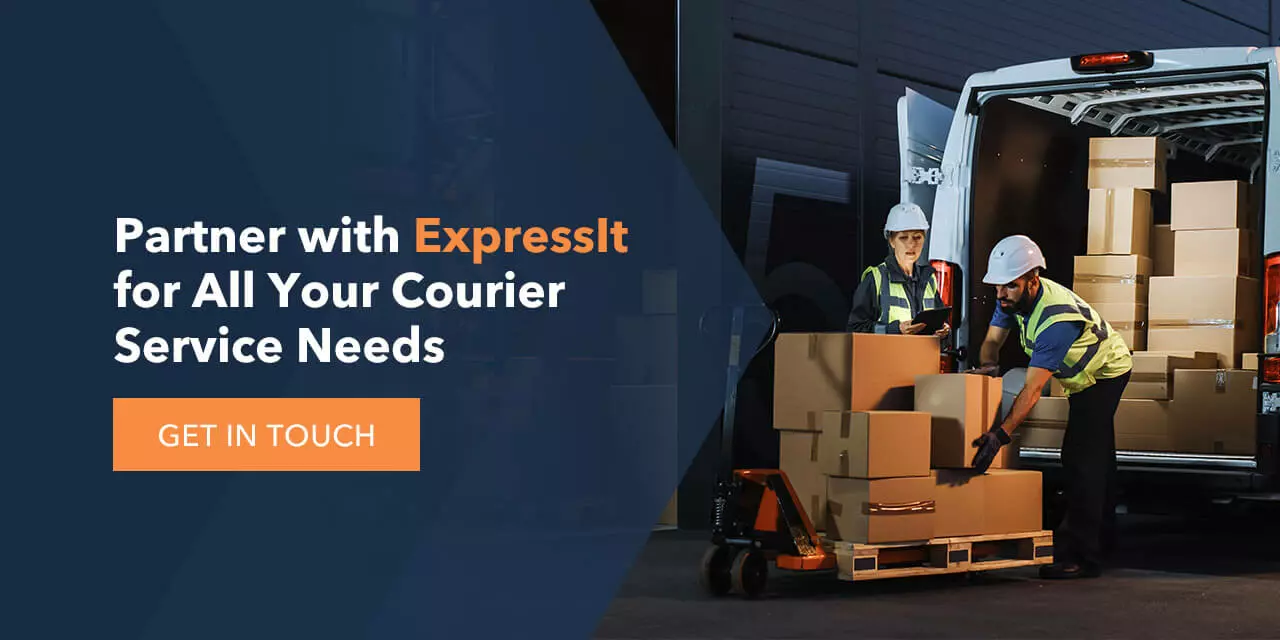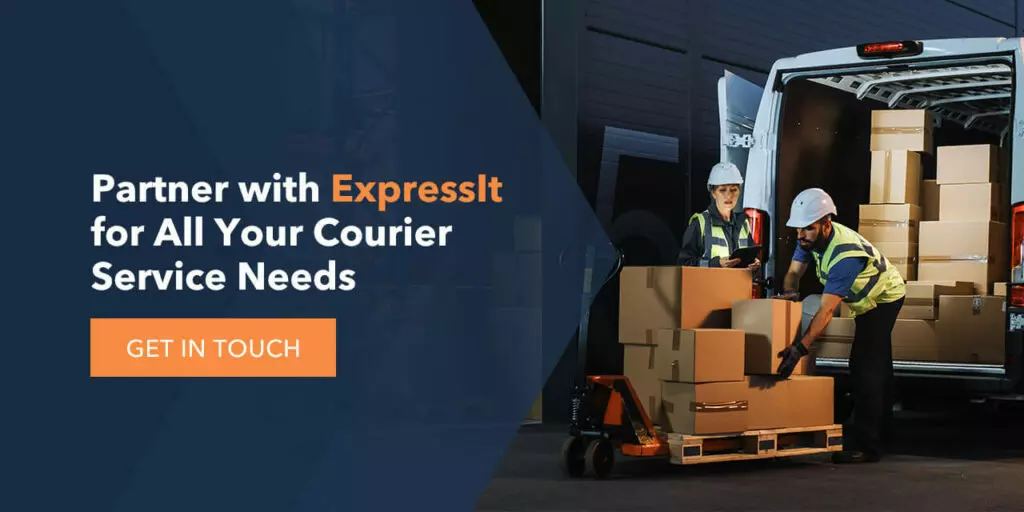 Partner with ExpressIt for All Your Courier Service Needs
Do you need to improve your courier service? Working with a trusted 3PL partner like ExpressIt can help ensure your deliveries are completed reliably. ExpressIt provides shipping and delivery services that you can rely on. Contact us to learn more about our courier services.