How ExpressIt Delivery is responding to Covid-19.
We recognize the trust you place in us when we deliver to your residence, warehouse, factory, pharmacy, hospital, service station or any place of business.  For that reason, we want to share an update on the actions we are taking at ExpressIt to keep both you, our valued customers – and our employees safe amidst the COVID-19 outbreak. Please find a comprehensive list of steps and actions below.
We also want to assure you that ExpressIt continues to deliver nationwide and will continue to do so barring any unforeseen circumstances.  At ExpressIt, we are designated among the government's critical infrastructure and that means operations continue as normal. Our highest priority is, and always will be, the health and safety of our employees and customers, while also meeting and exceeding our business commitments, both current and forthcoming. We are abiding by the recommendations given by the U.S. Centers for Disease Control and Prevention (CDC) and the World Health Organization (WHO) as we strive protect each and every one of you. 
We are also diligently sharing these guidelines with our team members and providing daily updates for them; reminding them to follow simple, but effective steps to keep them safe. 
Additional steps include but are not limited to:
Constant monitoring of local and national networks to address new guidelines and/or potential sources of service disruptions.
Compliance with applicable government regulations related to the containment of Covid-19.
Careful guidance and information being provided to our staff regarding the best ways to prevent the spread of infection, based on guidelines from the World Health Organization (WHO) and, within the U.S., the Centers for Disease Control and Prevention. 
Encouraging all employees to practice good hand-hygiene.
And as always, we are encouraging our team members to take any signs of illness seriously and seek medical attention as needed.

We recognize and appreciate the critical role we play in your business. For that reason, our hardworking leadership team has come up with several contingency plans designed to help us continue to operate and limit any impact to your business– all while keeping health and safety front and center.  Please know that we are committed to YOU, our clients – past, present, and future. We are here to help.
Lastly, if you have any additional questions regarding the health and safety guidelines that have already been put in place, we strongly encourage you to visit WHO's Q&A on Coronavirus as well as the CDC's FAQ on the issue.  For more information about how ExpressIt can help you and your business, please email: info@expressitdelivery.com
Thank you for putting your trust in us. 
Andi Shaughnessy & Danielle Carter
Co-CEOs, ExpressIt Delivery
About Our Logistics Solutions Company
Since ExpressIt Delivery was founded over 38 years ago, we've been offering customizable delivery services to meet our clients' specific needs. Today, as a family-owned and women-led company, we are proud to continue this legacy, serving as both partners and extensions of our client's businesses while handling all their B2B delivery service needs.
Whether we perform your pharmaceutical deliveries or transfer your pet for you, our core values and passion for innovation are always at the forefront of our minds. We'll do whatever it takes to get your deliveries to their final destination safely, securely and on time.
---
Delivery Solutions We Provide
At ExpressIt, we have always been passionate about reinventing the industry. Our team, which includes highly skilled employees who specialize in different areas, can handle all your delivery needs.
We understand that your business is unique — we never follow a one-size-fits-all approach. Instead, you can expect our courier company to work one on one with you from start to finish to provide your business with customized and targeted delivery solutions. From same-day and on-demand to routed delivery options, you can trust that our team will partner with you to solve your issues and exceed your expectations. We also offer logistics and warehousing solutions.
Service Delivered Right
Get a quote today.
Specialty Delivery
Tailored options to fit niche needs
Small & Medium Business Services
Scalable solutions to back teams of all sizes
Enterprise Solutions
An expansive network to handle even the largest of deliveries
Industry Solutions
A specialized approach to support over 25 different industries
ExpressIt leads the Northeast in reliable same-day delivery and trucking expertise. With our large fleet of certified delivery professionals, we work hard to provide the highest level of service in our industry. We act as strategic advisors and shape our offerings to suit the needs of every possible client, ensuring a first-rate experience on all same-day rush, routed and dedicated courier service.
Service Delivered Right
Get a quote today.
Specialty Delivery
Tailored options to fit niche needs
Small & Medium Business Services
Scalable solutions to back teams of all sizes
Enterprise Solutions
An expansive network to handle even the largest of deliveries
Industry Solutions
A specialized approach to support over 25 different industries
Excellence achieved
through unrivaled
expertise
---
Excellence achieved
through unrivaled
expertise
Our B2B courier company has a wide reach — serving most of the Northeast as well as Nashville, Tennessee. While these are our main service areas, we are flexible and willing to work with you. Let us know what area you need us to deliver to, and we'll do our best to meet your needs.
Whether your business is small- or medium-sized, we offer our logistics and delivery services to a wide range of industries, including but not limited to:
Defense
Automotive
Manufacturing
Wholesalers
Health care
We've handled millions of deliveries and understand what it takes to get your small or large delivery to its final destination on time and within budget.
---
---
Our core values drive
everything we do:
Service
We exceed expectations by offering personalized support on every delivery.
Professional
Our qualified delivery specialists set the industry standards of excellence.
Reliability
We earn the trust of our clients through transparency and dependability.
Relationships
We value our community and are proud to be an extension of your business.
Flexibility
We are adaptable to the dynamic needs of every client.
Innovation
Our transformative technology streamlines and enhances the delivery process.
---
Why We Are the Right Partner for All Your Logistic Needs
When you partner with ExpressIt, you'll work alongside trustworthy specialists who are Women's Business Enterprise National Council (WBENC)-certified and members of Drivv. To provide you with the least restrictions possible, our courier company uses the employee model instead of independent contractors. However, if you prefer to use the independent contractor model, we will accommodate your needs.
We work on your time — even offering same-day delivery options for your high-priority, time-sensitive packages. With our transparent pricing, you'll always know exactly how much your delivery, logistics or warehousing services cost.
We are proud of the prestigious clients we have the opportunity to work with.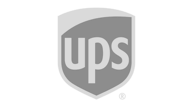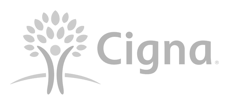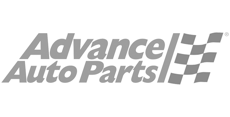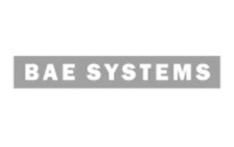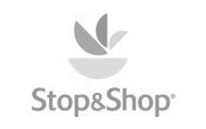 Expressit Logistics has earned my business and respect. We utilize their Dedicated Delivery Service for thousands of deliveries every month. Their reliability, flexibility and accountability are second to none.

---

Wholesale Automotive Distributor

We have been doing business with ExpressIt for over a decade. Their courier service is reliable, dependable and professional. They have supported and partnered with us to serve our customers as well as the community.
We deliver it, the way you need it.
Our professional third-party delivery company will meet and exceed your needs and expectations. Our trained professionals are available and ready to respond to your delivery needs. From specialty deliveries to enterprise solutions, we are here for you.
To get started, reach out to our team today and we'll provide you with a transparent quote and start scheduling your delivery. You can also browse our various services to see what we can do for your business.
---