Delivery Services in Nashville
Are you looking to improve your Nashville business's delivery capabilities? ExpressIt Delivery works with small businesses, medium-sized companies and large corporations throughout the Nashville area to provide fast, efficient shipping services. Our goal is to solve any logistics problem by developing and implementing customized solutions that reduce stress and contribute to a healthier bottom line.
At ExpressIt, we recognize that most companies can hire drivers, but many don't have the manpower or resources to provide essential support and managerial personnel. We fulfill this need by handling every aspect of the delivery process, ensuring better results and removing the burden from your shoulders.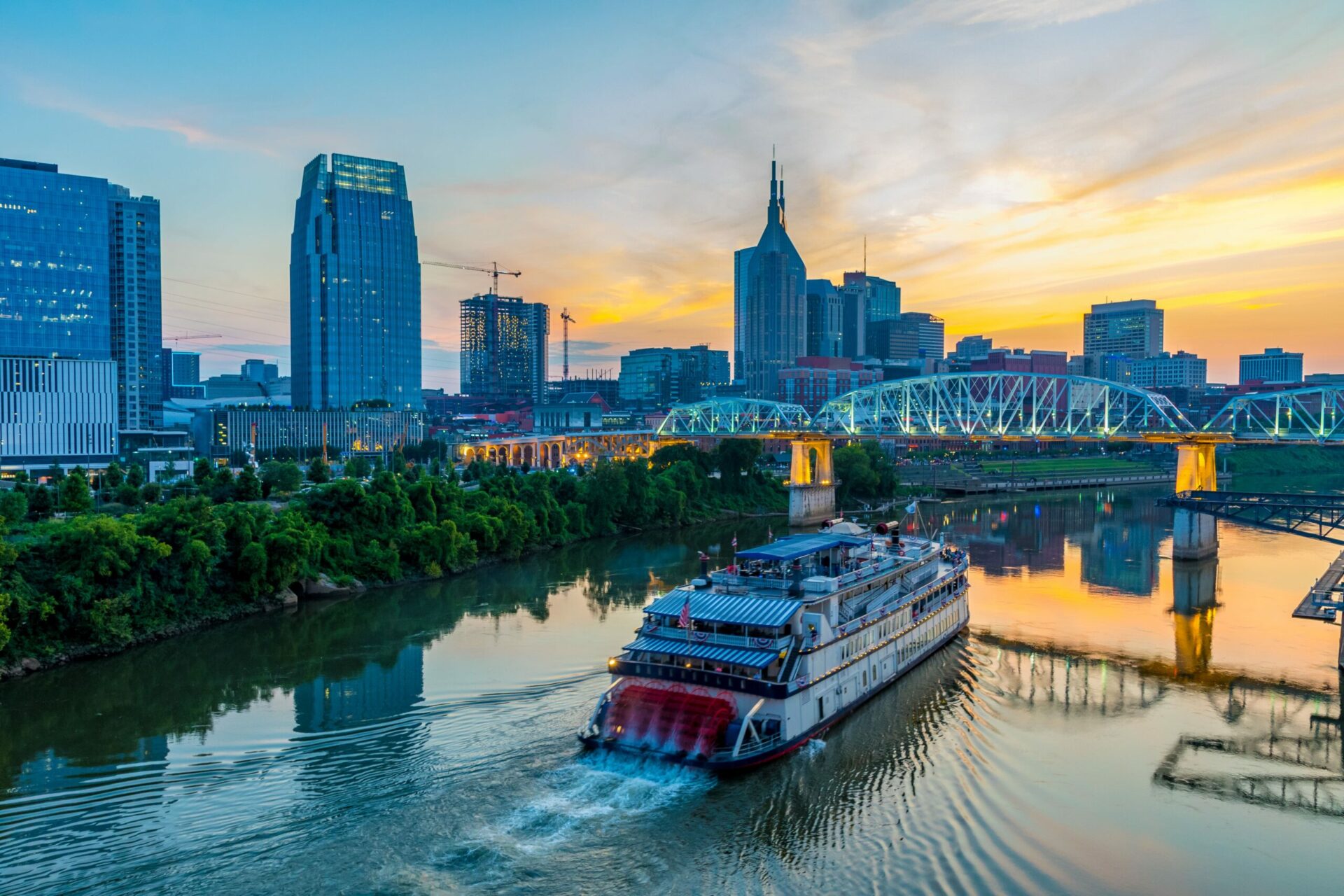 Same-Day Delivery Services in Tennessee
ExpressIt provides reliable, affordable same-day delivery services for Nashville businesses with high-priority needs. These services are available on a one-off or routed basis — either way, we'll ensure your deliveries meet your customers' tight deadlines. You'll work closely with a committed group of professional employees who know their way around the area and understand what it takes to get your packages to their destination on time.
We offer maximum flexibility to customize our courier services in Tennessee based on your unique needs and preferences. For instance, our staff can wear your company's uniforms and use your vehicle fleet to make deliveries, ensuring more personalized customer service.
We serve companies in a wide range of industries, including the following:
---
Our Delivery Capabilities for Nashville Businesses
Our shipping services in Nashville include the following capabilities and benefits:
Last mile: "Final mile" is the last step in the delivery process, and it's the most crucial. We'll make sure your parcel moves from the transportation hub to its destination as quickly and efficiently as possible.
Reverse logistics: Our reverse logistics solutions will allow your business to recapture the highest value by minimizing costly waste during the product return process.
Flexible time frames: We'll deliver your packages on your schedule, whether you want to set up an advanced delivery, an on-demand shipment or a dedicated route.
Transparent pricing: Honesty and integrity have been cornerstones of our business for more than 38 years. You'll receive upfront, transparent prices for our delivery services with no hidden charges or add-on fees.
Handling packages of all sizes: No parcel is too large or small for our professional delivery team. We can work with awkward or irregularly shaped items, too.
Why Make Us Your Third-Party Delivery Company in Nashville?
At ExpressIt, we are a forward-thinking delivery company that provides innovative solutions for our customers. We don't believe that a one-size-fits-all approach provides the targeted results our customers deserve.
As one of the few woman-owned logistics company, we are proud to be Women's Business Enterprise National Council-certified. Additionally, we are a Carbon Fund member, exemplifying our commitment to protecting the environment by going carbon-neutral.
---
Learn More About Our Courier Services in Nashville
Contact us today to learn more about delivery services and capabilities in the Nashville area. We'll also provide a free, no-obligation custom quote.
---